Integrative wellbeing rituals for mind, body and spirit
At Teranka we believe that the slowing down of the mind is the awakening of the senses. Our connection to Mother Earth is at the heart of our wellness ethos, and we encourage guests to surrender to the calming, expansive and activating elements of the sea, the sky and the land. The ancient Greeks defined wellbeing as both hedonic – the seeking of pleasure and relaxation – and eudemonic – the seeking of improvement and vitality. This dual approach informs our wellbeing mantra at Teranka, where we integrate ancient practices and scientifically supported wisdom to support guest in achieving their flow state.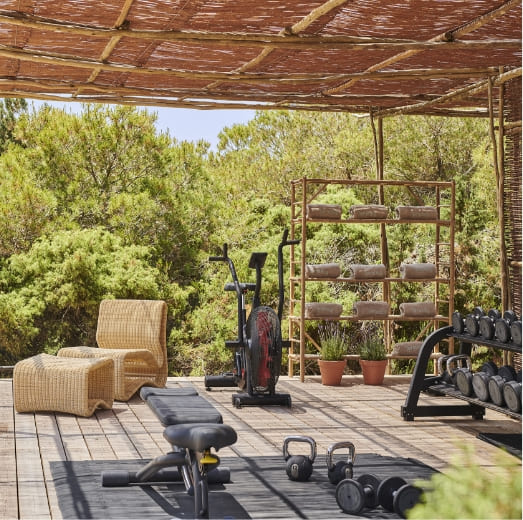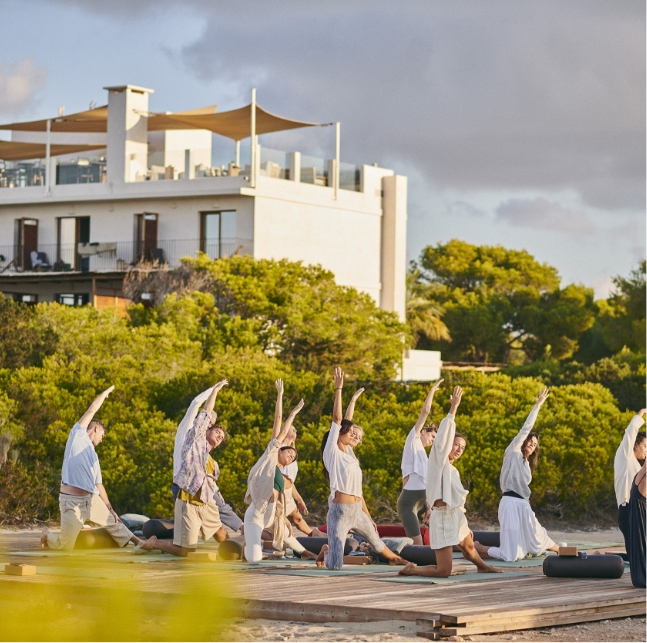 The free-flowing design of Teranka means that endless spaces for practicing wellbeing are all around us, from beneath the olive trees at dawn to among the sand dunes at dusk to on our open-air yoga deck beneath the stars.