Dining in harmony with the island
The notion of a safe harbour between earth, sea and sky is the starting point for the way we cook, eat and gather at Teranka. Ingredients and provenance take precedence over everything, with a dedication to the island's natural abundance and clarity of preparation that allows the flavours and produce to shine.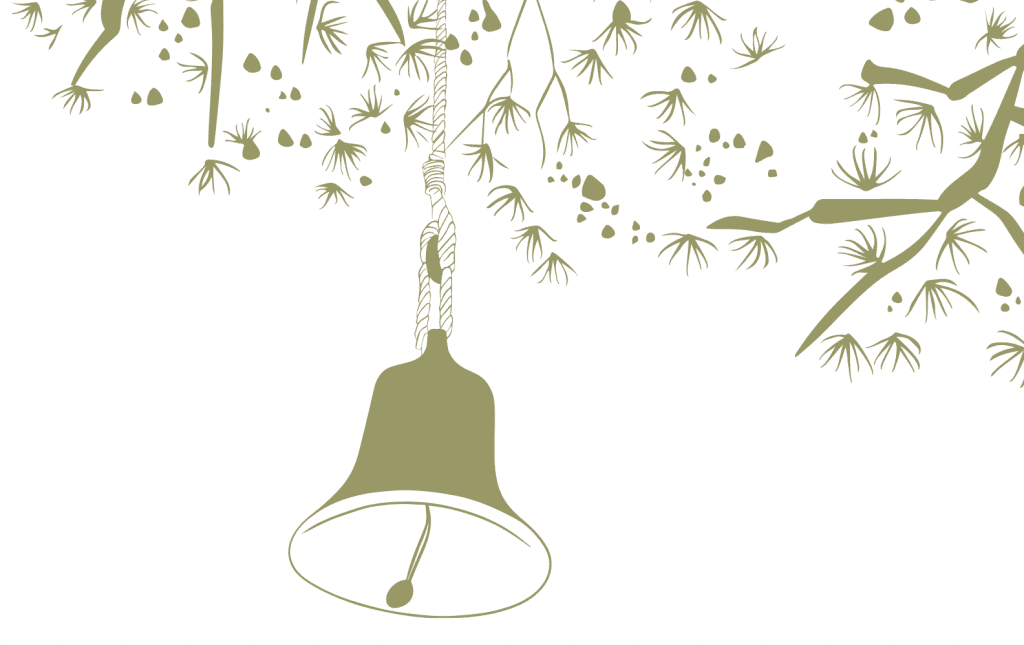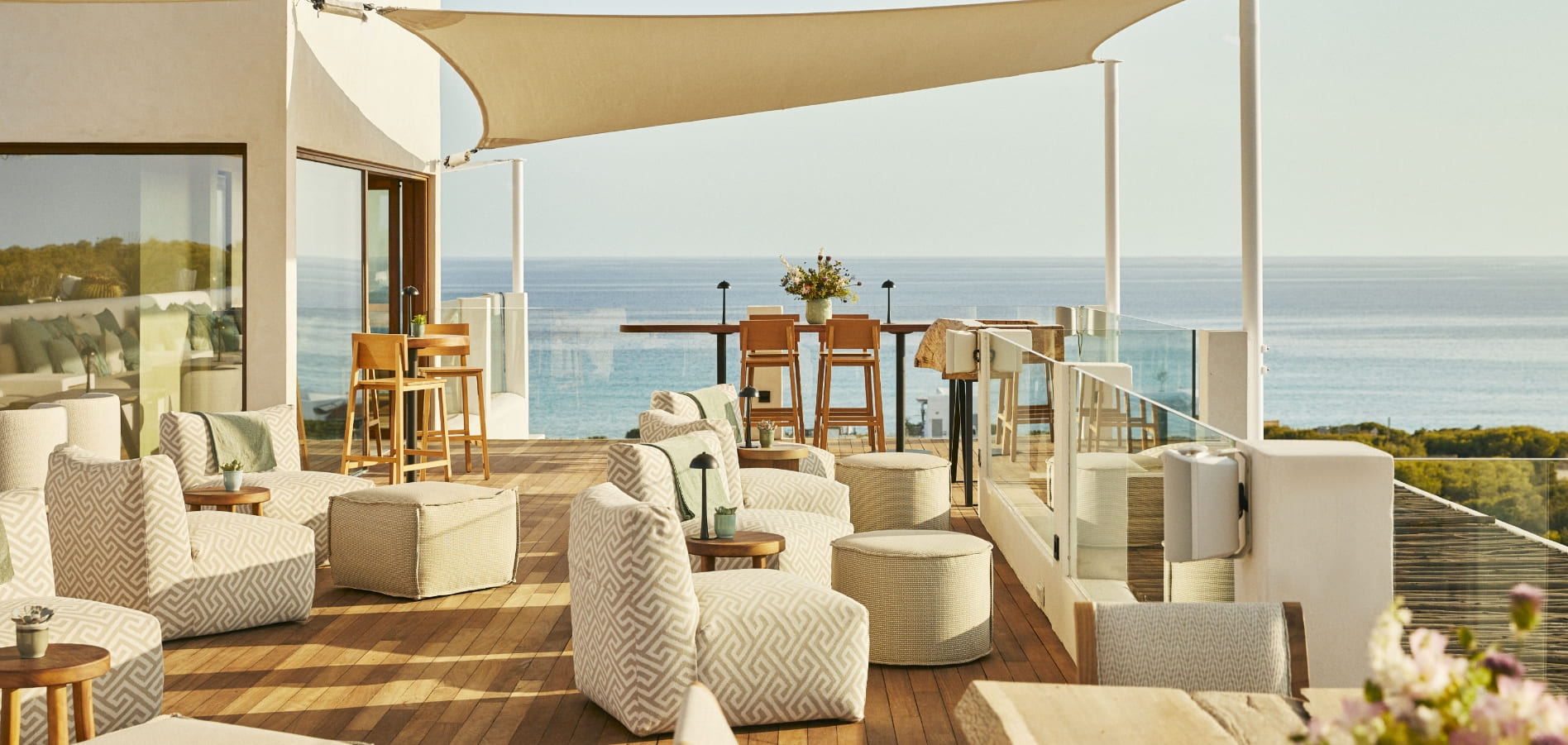 Our rooftop refuge is Teranka's defining dining space, a magical deck adrift among the stars, where day shifts to night and elemental local dishes are prepared in tune with the lunar cycles.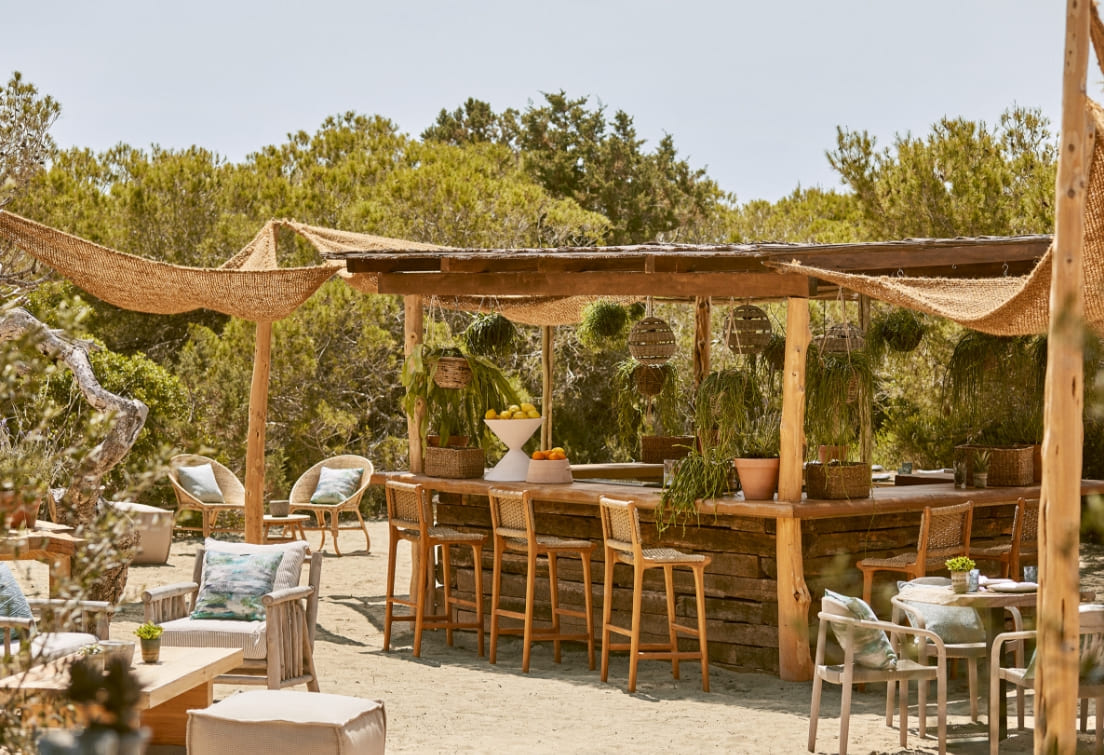 The garden is the heart of the Teranka ecosystem, a convivial, communal, celebratory space among the dunes and the olive trees, where long tables, dappled shade and a sense of joyful, laidback ease create a hub for family brunches, lazy lunches and starlit suppers on the sand.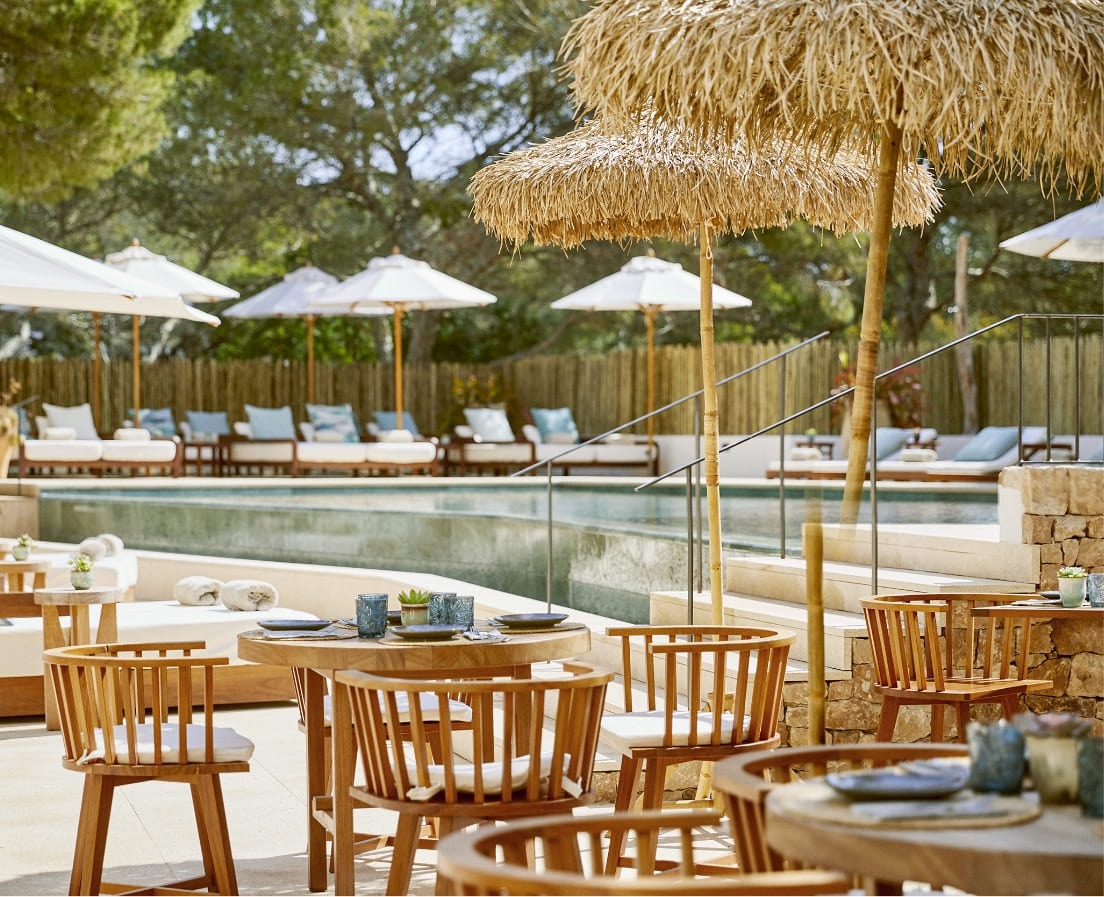 Ideal for lazy lunches alone with a book, contemplating the peace and seclusion of Teranka's natural surroundings, dining by the pool is a deeply inviting experience. Our timeless poolside menu is complemented by the pool bar itself, where expertly mixed cocktails incorporate the freshest local ingredients.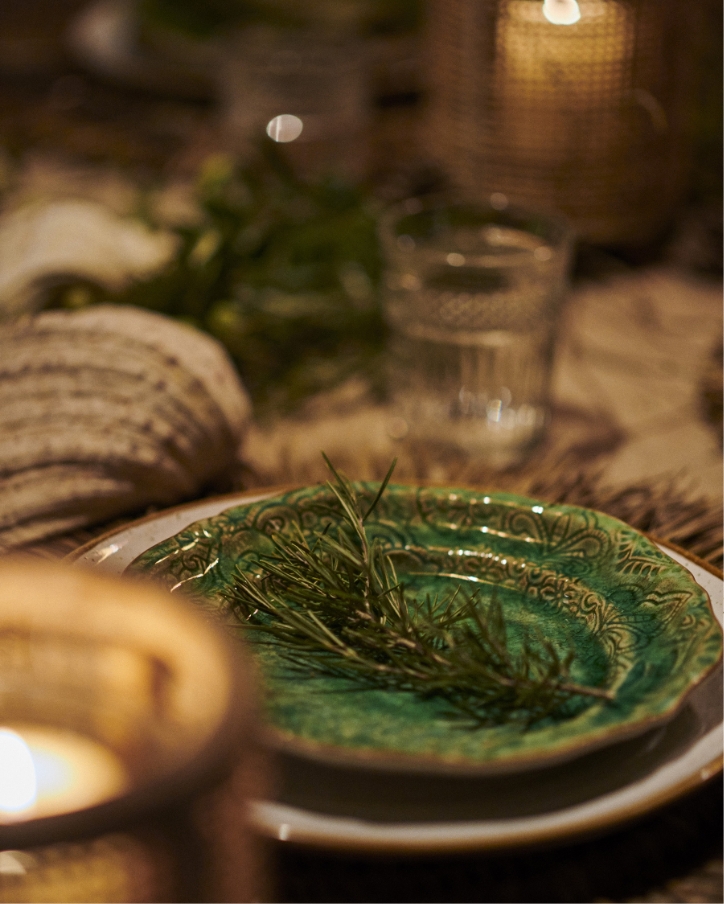 Teranka lends itself to cosying up in different corners for those looking to drink and dine in total intimacy. From the outdoor bougainvillea-dressed dining terrace to a spontaneous and romantic table for two amongst the pine tree-lined pathways, menus options and table settings are bespoke and natural, all with a convivial spirit.