The 22 Mar rooms and suites belong to the heart of Teranka and have direct access to our restaurants, bars and curated library. Both room categories occupy the upper floors of the main building and enjoy exceptional views of the mythical Playa Migjorn, the fragrant pine canopy and La Mola lighthouse, inspiration for the French author Jules Verne.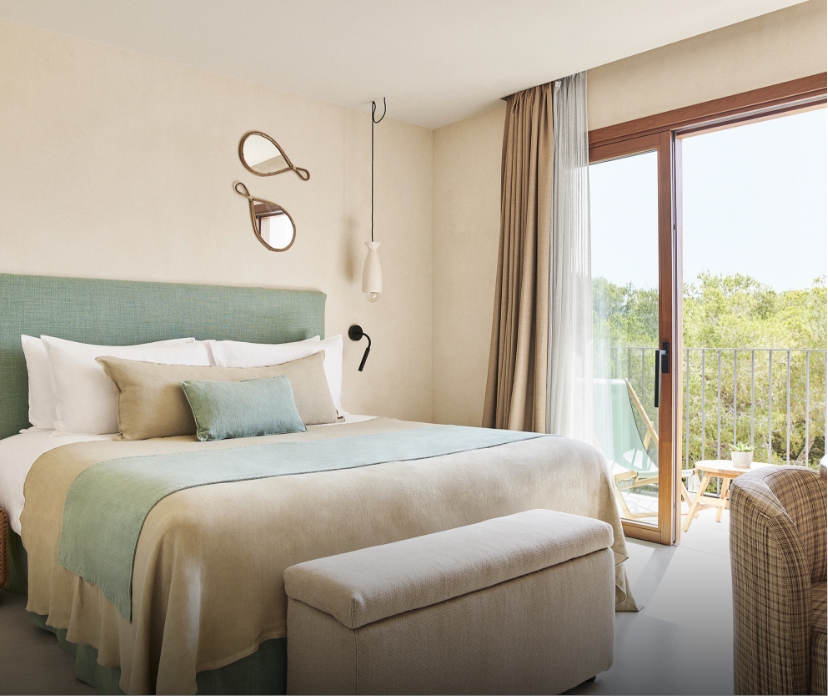 These eight 22m2  rooms offer engaging views of the laidback pool area and have a secluded private terrace.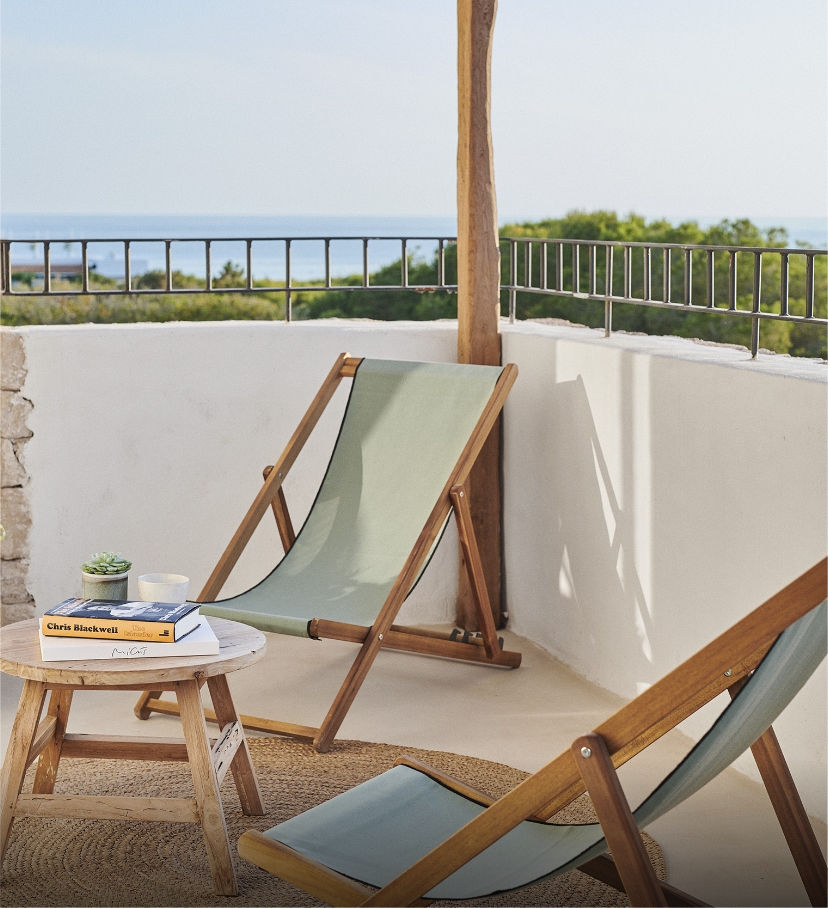 These two 28m2 retreats are the definition of laidback ease, with elegant balconies from which to soak up sea, the sky and the fabled sunsets.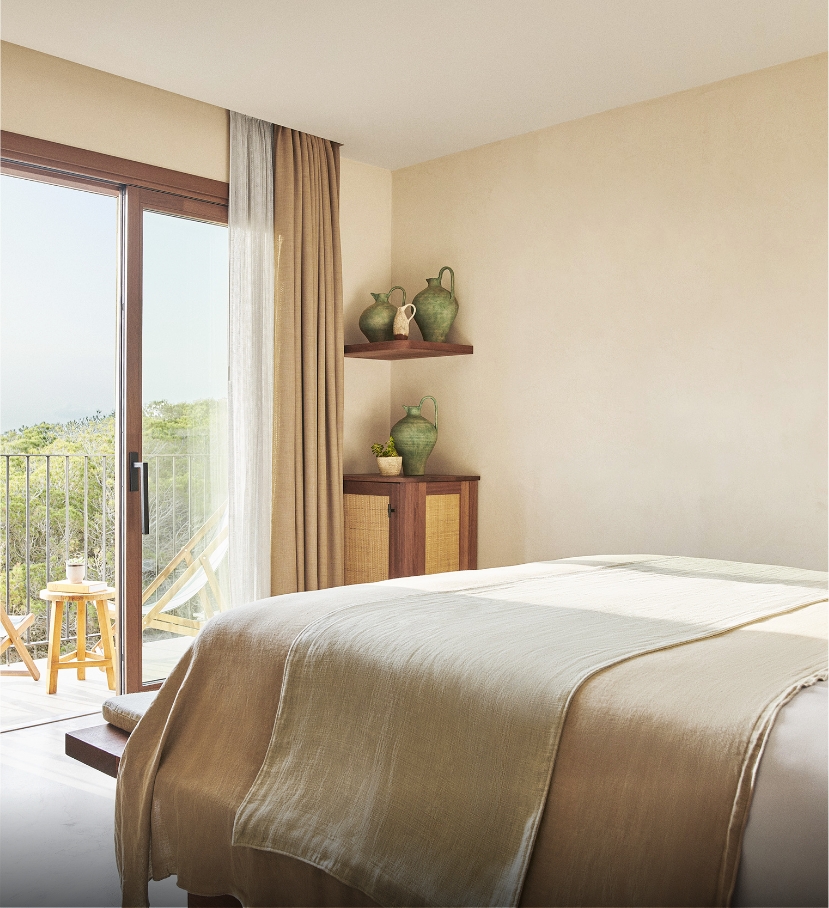 Spacious 21m2 rooms with private balconies overlooking Formentera's pine forest with partial views of the Mediterranean.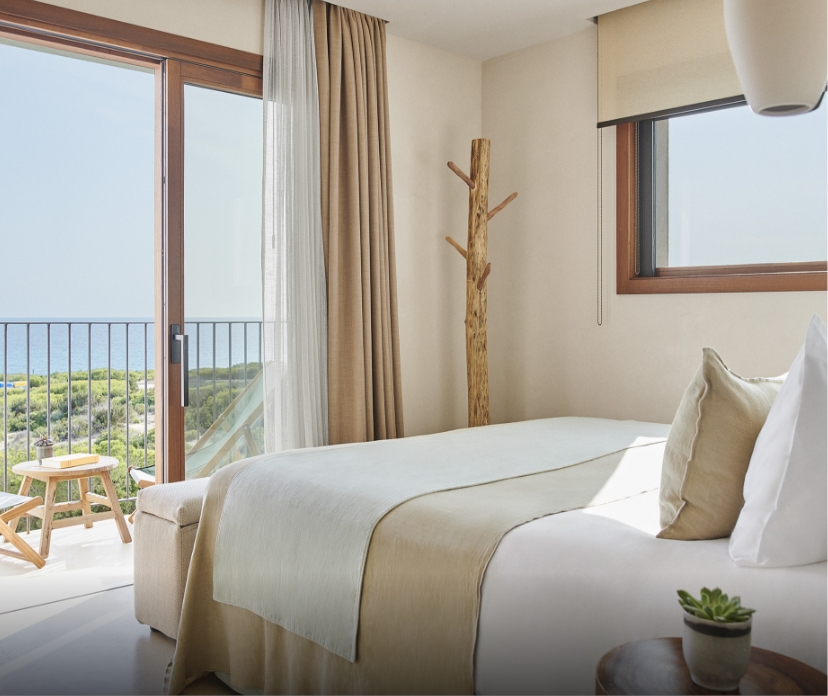 These six graceful 20m2 hideaways capture the extraordinary energy of Formentera's sea and sunset views.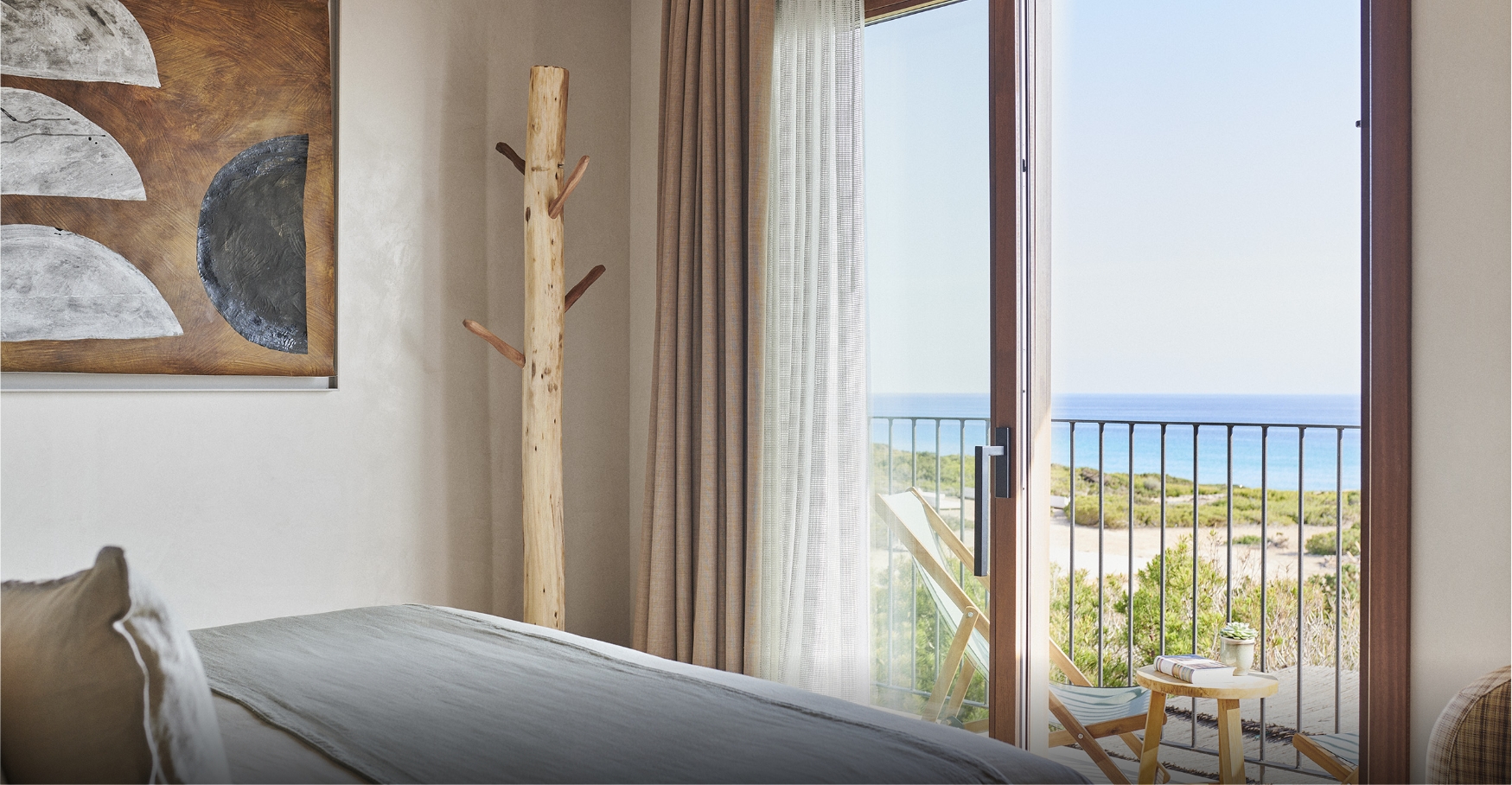 The essence of Formentera
These two generously spacious 28m2 rooms offer spectacular sea and sunset views from private balcony terraces.