Intimate garden sanctuaries
These secluded, grounding boltholes are stone-hewn refuges protected in the grounds of the hotel. The Tierra suites are earthy and airy, with soothing, art-filled interiors and private outdoor spaces awash with the scents of Formentera's emblematic juniper and rosemary plants.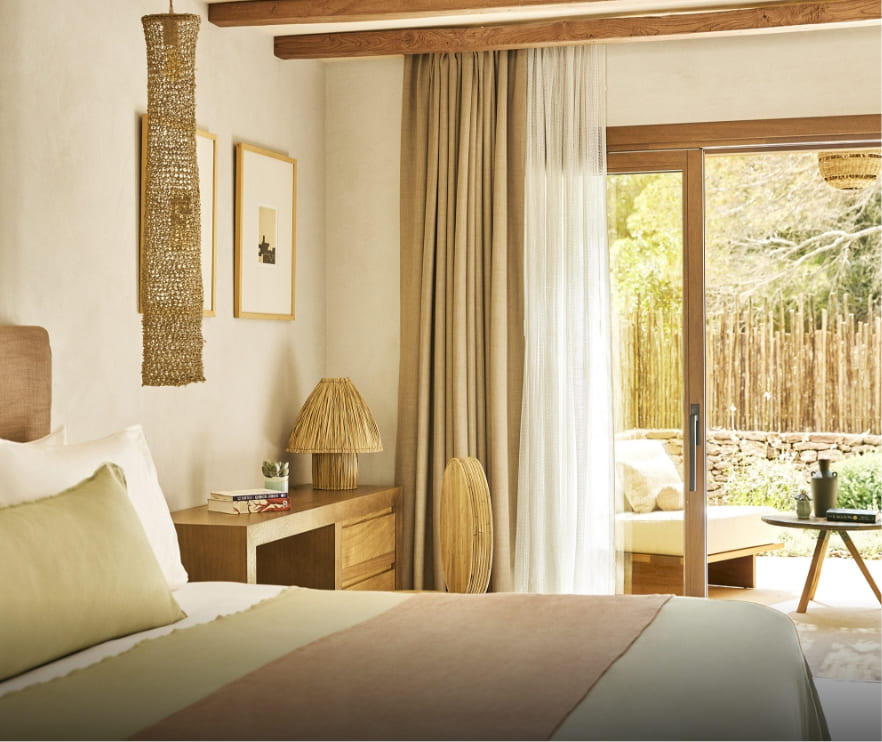 Three 24m2 deluxe rooms, each with furnished garden terraces, offer a romantic, barefoot space to contemplate Formentera's extraordinary beauty.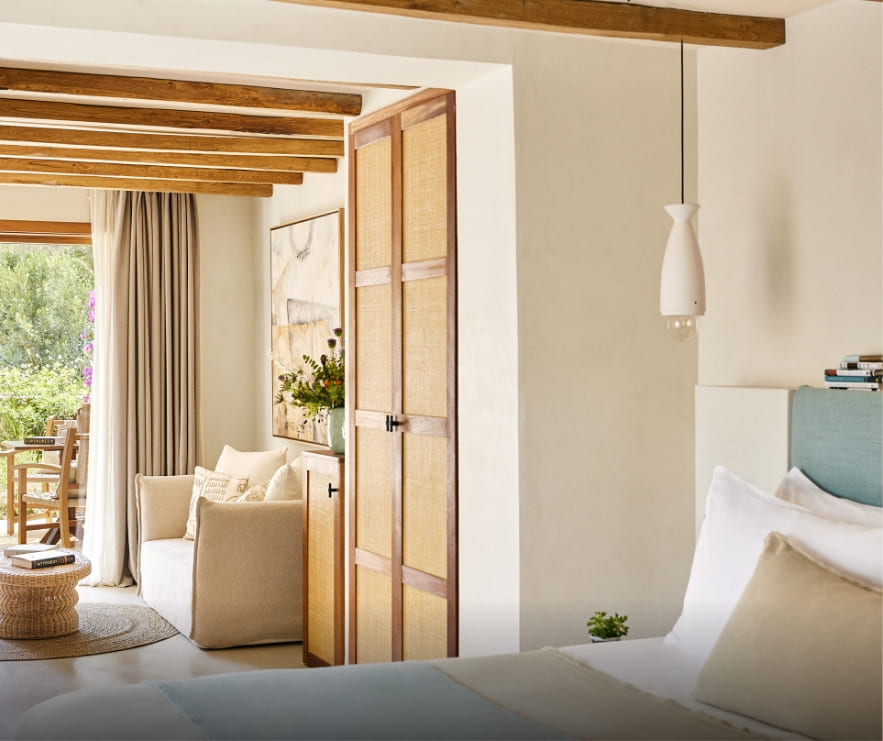 Remarkable rustic yet 28m2 contemporary suites in tune with nature the elemental rhythm of the island.