These panoramic boltholes are the distillation of Teranka's dedication to tranquillity; a series of secluded, elevated studios with extraordinary sea and forest views, private roof terraces and separate living areas. The Cielo suites are visionary, rustic hideaways created to deepen our connection and harmony with nature.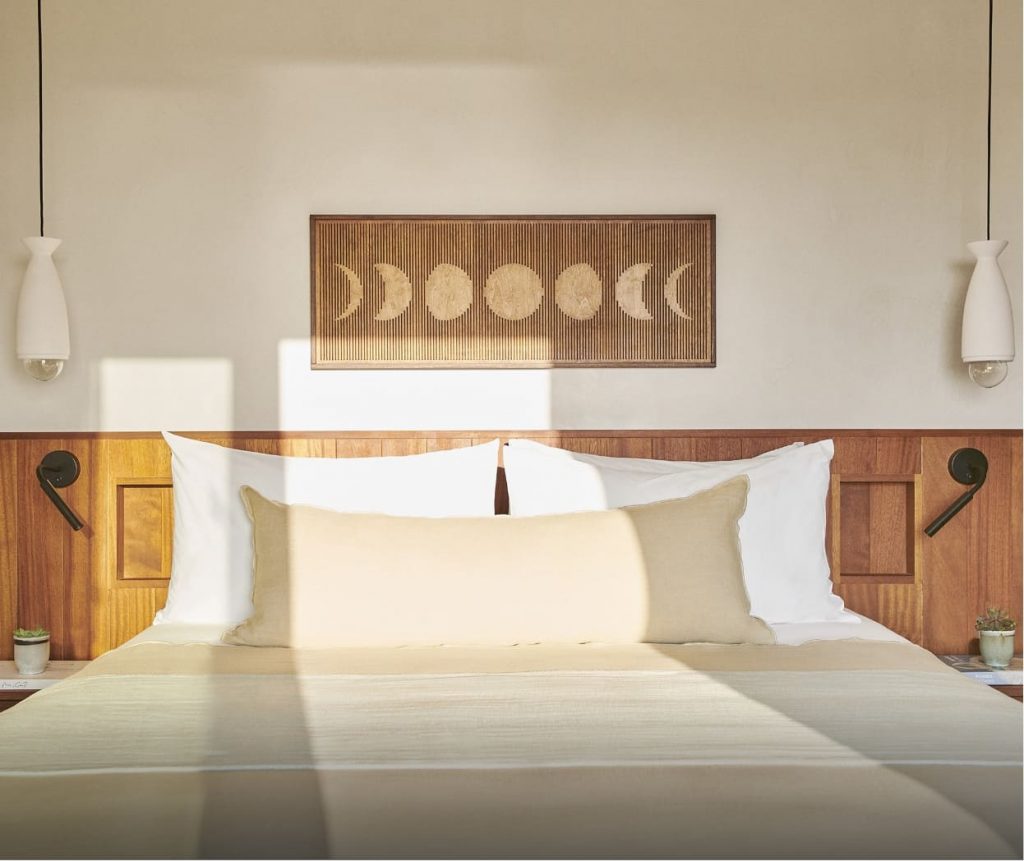 A generous 20m2 room with private outdoor space in the heart of Formentera's natural surroundings.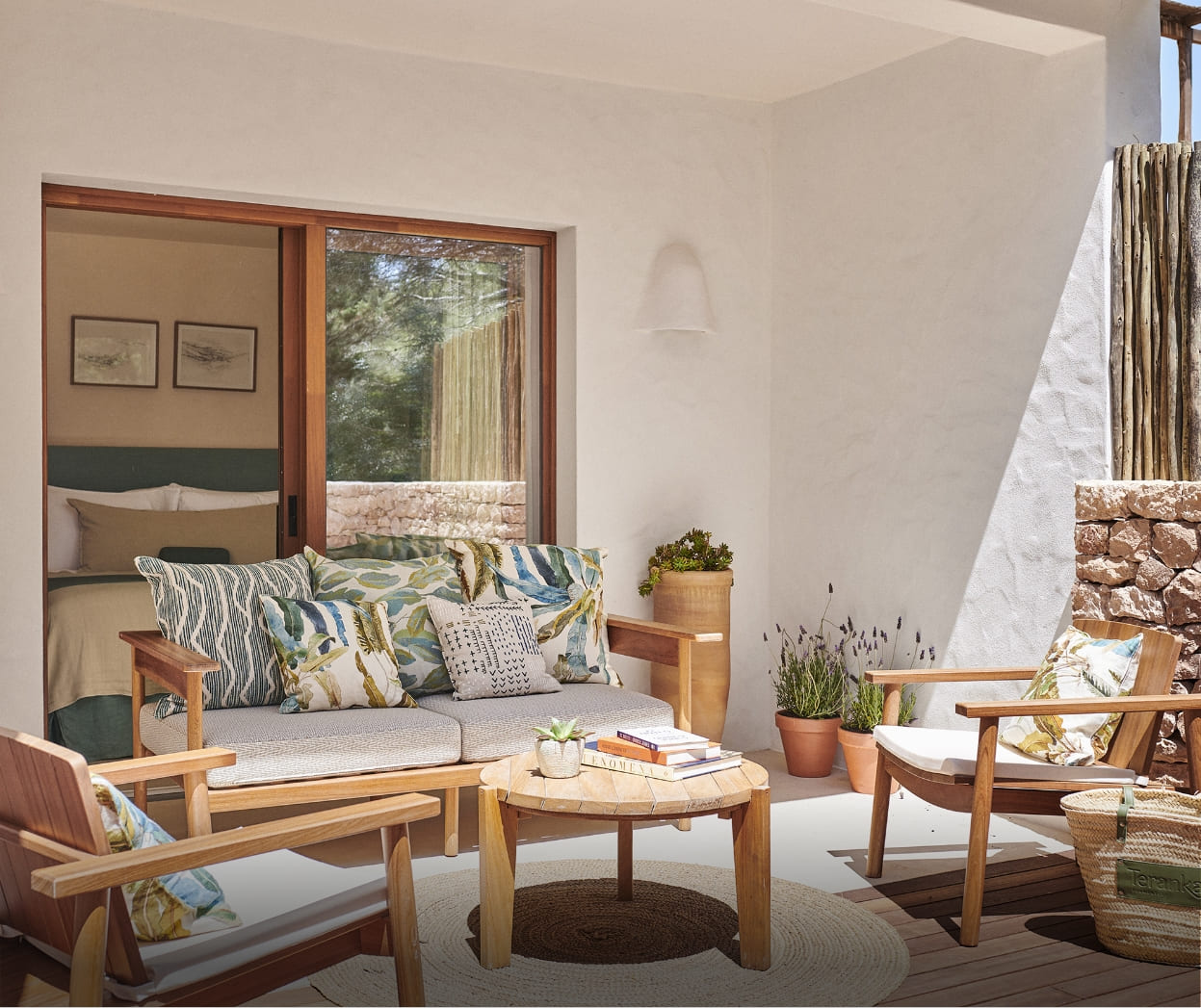 A thoughtfully designed 30m2 self-contained suite with a secluded private terrace and separate living and sleeping areas.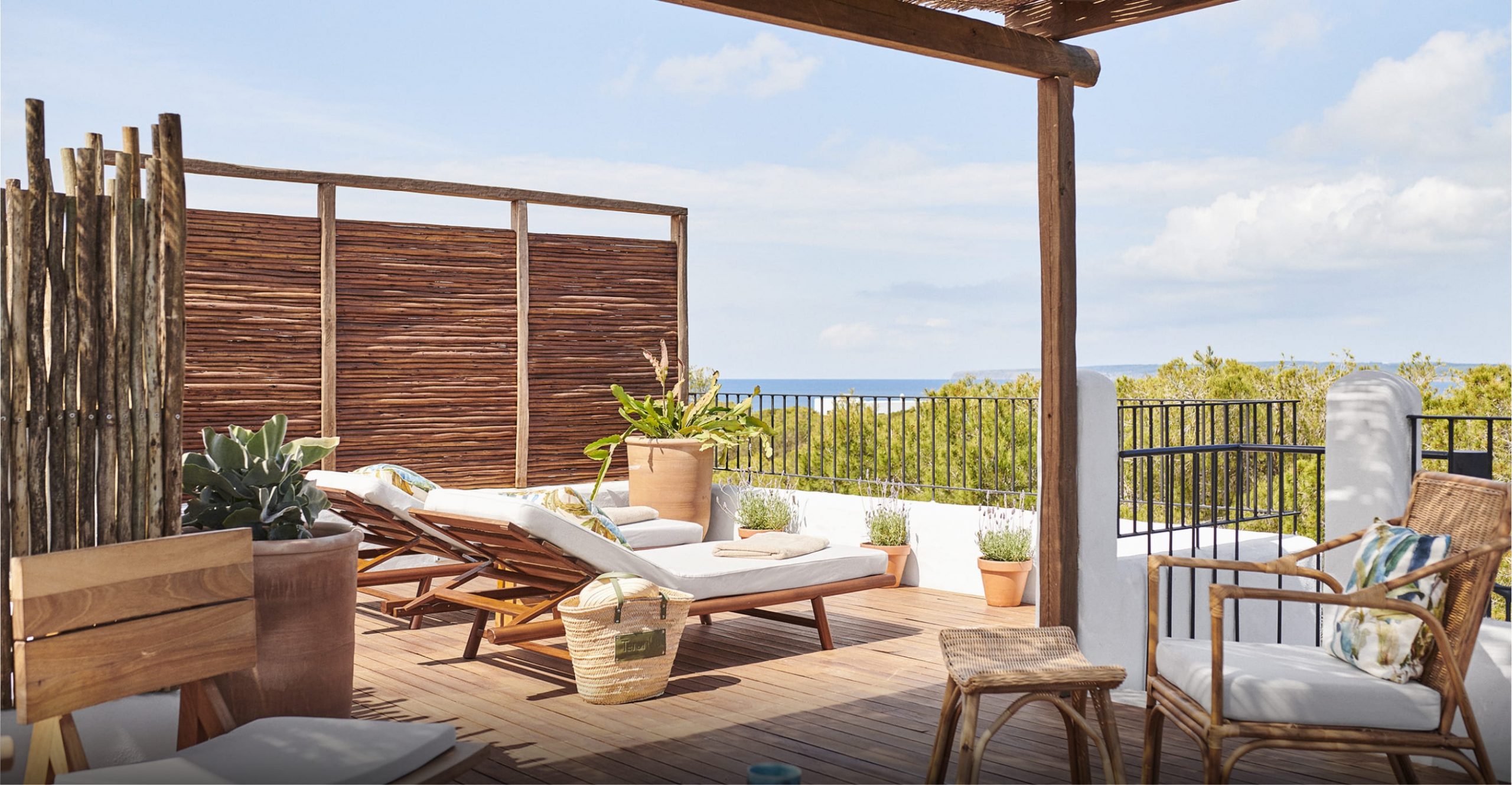 Three magnificent 30 m2 suites, each with its own private terrace and an additional, spacious rooftop where guests can retreat deep into the natural elements of the island.