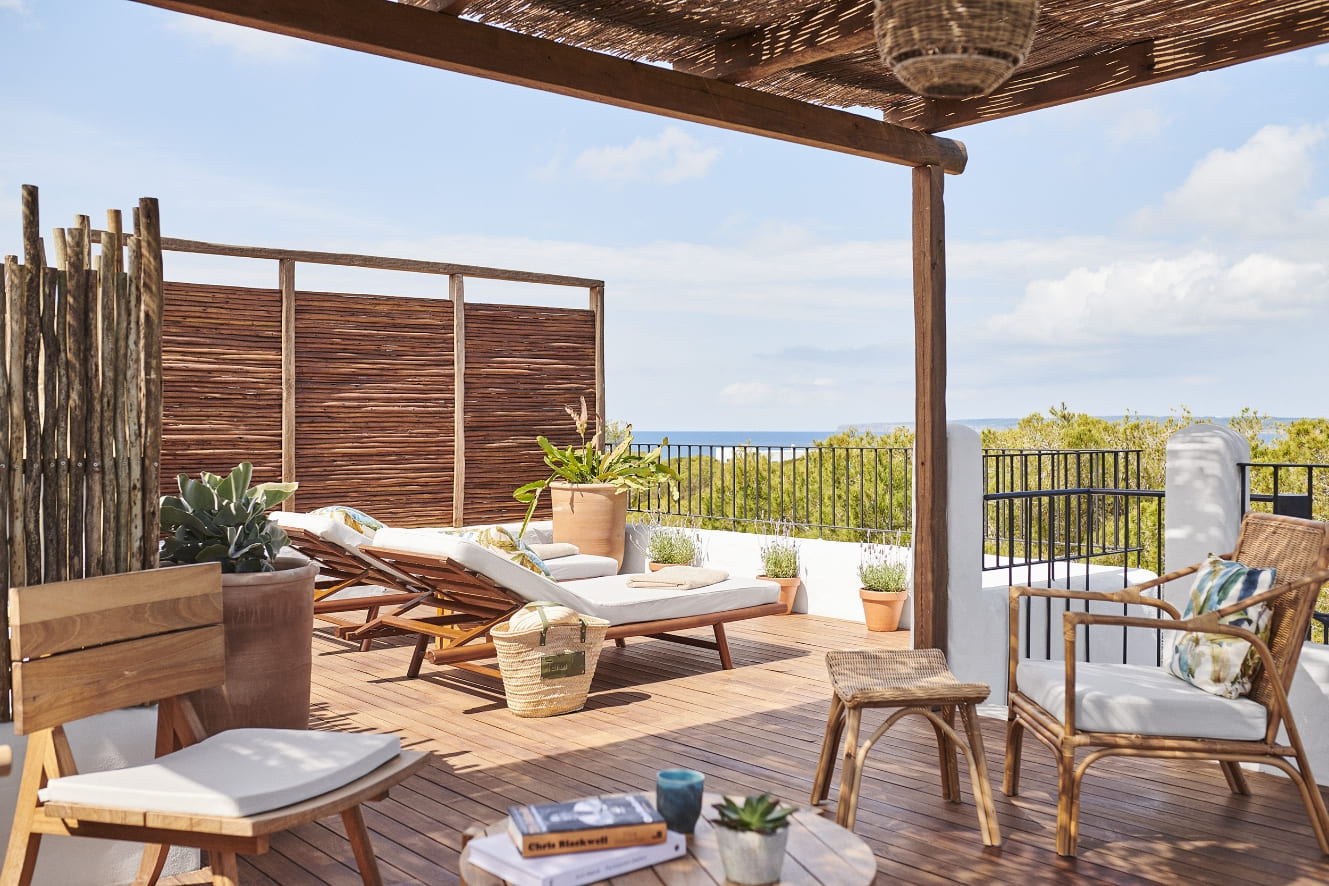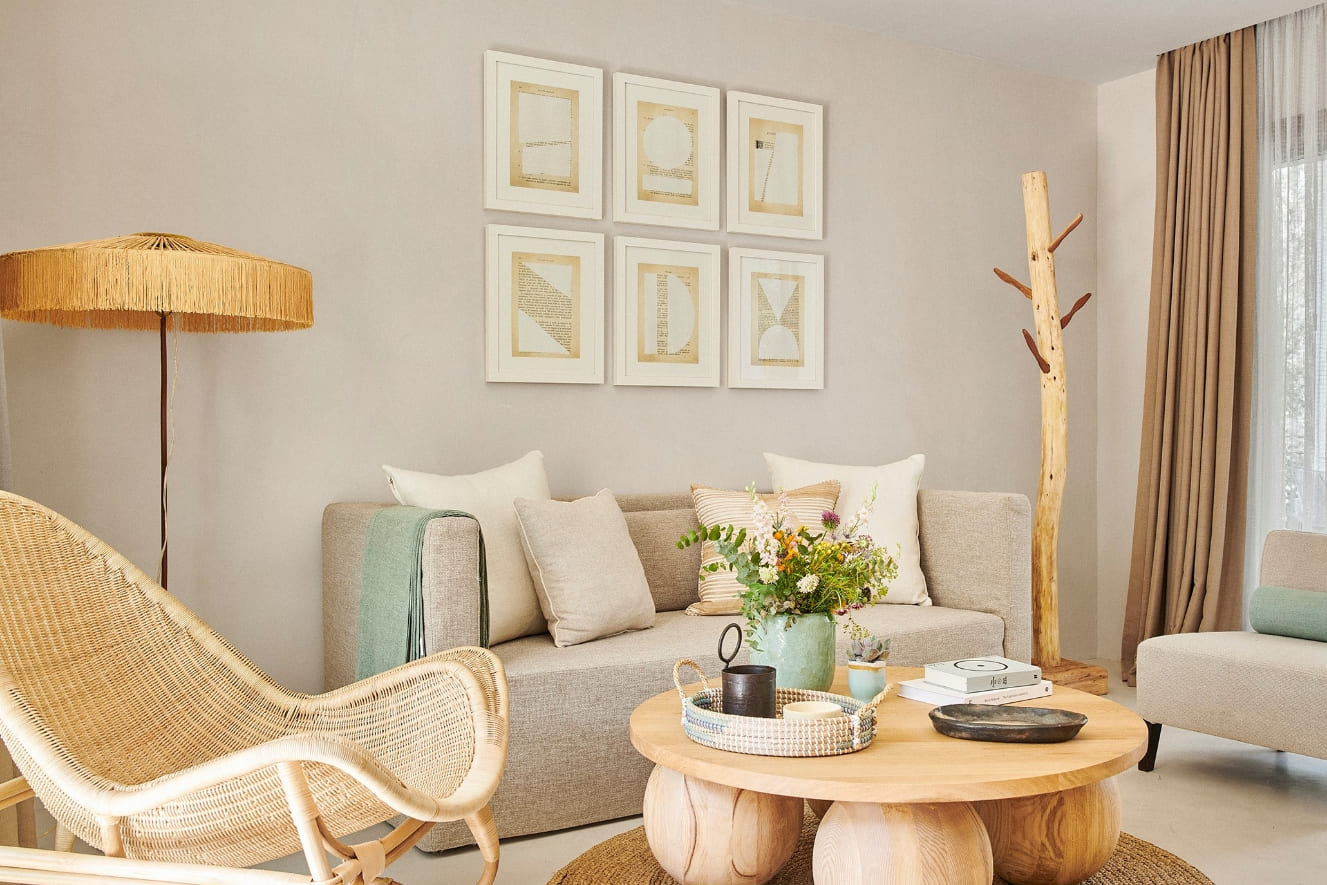 Rooftop One Bedroom Suite
Three magnificent 30 m2 suites, each with its own private terrace and an additional, spacious rooftop where guests can retreat deep into the natural elements of the island.
These elegant, rustic, barefoot spaces are the ultimate contemporary cocoons, allowing guests the space to resonate deeply with the rhythm of the island. Endless sea views from the two terraces inform the elemental spaces, while separate living, cooking and sleeping areas encourage a sense of timeless ease. These suites can accommodate a maximum of two adults.